To create something beautiful, with its own characteristics, with ambition and refined hardness. This was the main premise since the foundation of Accompanist. Its realization of the five-member formation is an interplay of heavy parts on the one hand and spherical, ambient passages on the other. This explosive cocktail of stylistic elements makes Accompanist's music an distinctive composition. Always exciting, surprisingly playful, yet stringent and light-hearted.
It all started back in 2016 - however as a side project of David (bass), Hannes and Eric (guitars), who spent a long time working on finding a style and writing first demos, before Tizian (drums) joined the formation in 2018 and finally Vanessa (vocals) in 2021 after a long search. Quickly the first songs were finalized and were already recorded at the end of the year at "die Wellenschmiede" in Hamburg.
The result is the four-song EP "On the shady Side" with a total running time of 22 minutes. In the process, Accompanist do not shy away from long tracks with up to 8:30 minutes, which takes the listener on a journey of unexpected twists and surprises due to the volatile song structures.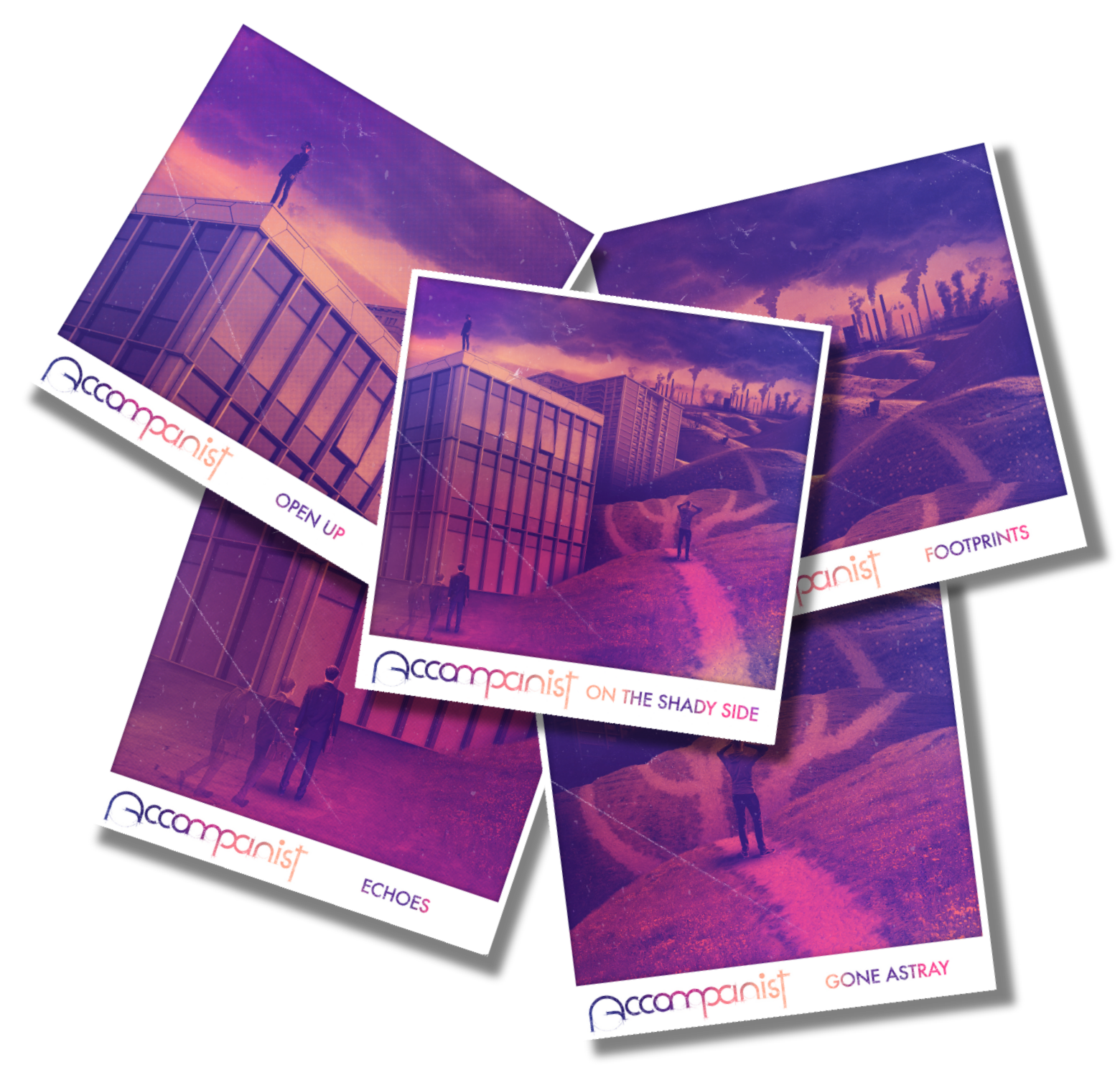 We are happy to anounce or freshly released EP "On the shady side" containing our four songs "Open up", "Footprints", "Gone astray" and "Echoes", as well as our new music video to "Gone Astray" :)